single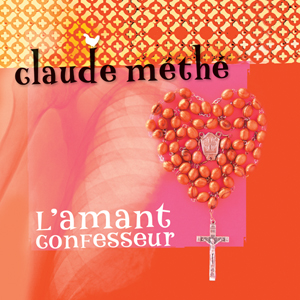 Achat / Purchase
MP3
Achetez direct de l'artiste – téléchargez l'album en format MP3. Buy direct from the artist as an MP3 download.
MP3
/
10$
CD
Pour commander un CD (livraison USA/Canada) commander ici et on nous vous enverrons votre CD par Postes Canada au plus vite possible. La livraison est incluse dans le prix de l'album.
To order a CD (USA/Canada only), you can order below and we'll ship it to you asap via Canada Post. Shipping is included in the album price.
CD
 /
20$
Description
Mise en nomination pour Album Trad de l'Année aux Prix de musique folk canadienne 2006. Gagnant d'un Félix pour l'Album trad de l'année en 1983, avec le Rêve du diable, Claude Méthé commet enfin son premier album en solo. C'est avec plaisir q'on y découvre une interprétation mûrie et signée de ses propres compositions, un répertoire, pourtant nouveau, qui commence déjà à couler dans les veines de la tradition. Ajoutez à cela des chansons inusitées et réinventées et c'est du Claude Méthé à son meilleur! Mise en nomination pour Album Trad de l'Année aux Prix de musique folk canadienne 2006
Nominated for Trad Album of the Year at the 2006 Canadian Folk Music Awards. 1983 Félix winner for best trad album with Le Rêve du Diable, L'Amant confesseur is Claude Méthé's first solo release. His trademark style and mature interpretation on what are primarily original compositions is pure pleasure! Add seldom-heard and reinvented songs and you have Claude Méthé at his very best!
Critiques | Reviews
"En écoutant le premier CD personnel de Claude Méthé, je me sus dit : 'cet homme-là est un sage, un vrai sage comme on en trouve que dans les contes.' Après 30 annéees comme membre de groupes qui ont tous influencé la renaissance de la musique trad québécoise (le Rêve du Diable, Manigance, Entourloupe, Dent-de-lion et d'autres) il a toujours cette belle energie créatrice, ce sourire au coin d'la note, cette joie pudique tintée de générosité et l'humour au bout d'la langue et d'larchet. Mais ne vous y trompez pas, ce violoneux autodidacte n'est pas intéressé par la musique de son nombril, non! Ce qui l'intéresse c'est le partage, avec bien sûr sa compagne Dana Whittle (guitare, voix, accordéon podorythmie), avec qui il a déjà fait un gros bout d'chemin, mais aussi un tas d'amis et de compagnons de route de sa grande aventure musicale qui l'ont accompagné pour réaliser ce superbe album… 13 des 15 piéces sont des compositions de Claude Méthé. Pour le reste, je vous conseille de le découvrir en ouvrant la superbe jacquette du CD, de mettre la galette dans la platine et d'entrer dans l'univers de l'Amant Confesseur… ENGLISH (tr) Upon listening to this first solo CD by Claude Méthé I said to myself 'this guy is wise, a real sage like you might find in a fairytale.' After 30 years as a member of numerous groups who were influential in reviving traditional Québécois music (Le Rêve du Diable, Manigance, Entourloupe, Dent-de-lion and others), he still has that beautiful, creative energy, the quirky smile at the corner of every note, the simple joy tinted with generosity and humour on the tip of his tongue and his bow. But never fear: this self-taught fiddler isn't interested in bellybutton-gazing, not by any means! What interests him is sharing with others, including partner Dana Whittle (guitar, vocals, accordion, feet), with whom he's already travelled many musical miles, as well as a gang of other friends and associates who accompany him on the trip that produced this superb album… 13 of 15 tracks are compositions by Claude Méthé. For the rest, I advise you to discover it yourself when you open the gorgeous CD cover, put it in your player and enter into the universe of L'Amant Confesseur." Patrick Plouchart, TRAD Mag (France)
"Vous aimez la véritable musique traditionnelle québécoise, c'est-à-dire celle qui ne se sent pas obligée de se colorer d'une touche d'exotisme pour avoir l'air branchée? Vous savez de toute façon que notre folklore musical, dans ses fondements, est déjà irlandais, écossais, français, canadien et acadien? L'Amant confesseur, le nouvel album du violoneux et chanteur Claude Méthé, est donc pour vous. Accompagné de musiciens de haut calibre (notamment le violoneux Pascal Gemme, la multi-instrumentiste Dana Whittle et le guitariste Pascal Béland), Méthé, aussi membre du trio Ni Sarpe Ni Branche, nous y offre une suite enlevante de reels et de gigues de sa composition (dont l'irrésistible Pointe Platon), de même que quelques chansons bien senties qui font sourire ou pleurer (comme la transcendante Bergère aux larmes). Alliant une remarquable qualité d'interprétation à un refus de toute forme d'esbroufe ou de concessions à l'air du temps, ce disque fait la preuve que l'actualité musicale ne se réduit pas à des codes à la mode. «C'est de la métaphysique», dit toujours mon jeune frère quand je lui fais écouter ce genre d'album. ENGLISH (tr) Do you like real Québec trad, the kind that doesn't add some type of exotic effect in an attempt to make it seem more hip? Were you aware that our musical heritage already sports Irish, Scottish, French, Canadian and Acadian roots? Then L'Amant confesseur, the new album from fiddler/singer Claude Méthé is for you. Accompanied by an accomplished cast (notably fiddler Pascal Gemme, multi-instrumentalist Dana Whittle and guitarist Pascal Béland), Méthé, also a member of trio Ni Sarpe Ni Branche, offers an inspiring suite of original reels and jigs (like the irresistable Pointe Platon), as well as several well-chosen songs that will have you smiling or crying (listen to the poignant Bergère aux Larmes). Uniting a remarkable interpretive quality with a flat-out rejection of any sort of pretentiousness and no concession to modernity, this disc is proof that real music can't be reduced to a fashion formula. Whenever I play this type of music for my younger brother, he always tells me it's 'metaphysical'." LE DEVOIR (*** 3 étoiles/stars)
"L'Amant confesseur, le nouvel album de Claude Méthé, nous propose une collection enjouée, provocante et souvent bouleversante de mélodies originales et de chansons réinventées. L'oeuvre est solidement enracinée dans la riche tradition musicale du Québec, mais il y a aussi une fraîcheur et un dynamisme qui risque de faire remarquer Monsieur Méthé bien plus loin que les frontières de La Belle Province."(tr) ENGLISH Claude Méthé's L'Amant Confesseur – a joyful, uplifting and sometimes profoundly moving collection of original fiddle tunes and resurrected traditional folk songs – clearly has its roots firmly entrenched in Quebec's rich, cultural past. And yet there's a freshness and vitality at work here that threatens to elevate Monsieur Méthé to prominence far beyond the boundaries of La Belle Province." RODDY CAMBELL, PENGUIN EGGS
Détails
Réalisé par/Produced by : Pascal Gemme
Prise de son/ Sound engineer : Mark Busic
Mixage, matriçage/Mixing, mastering : André Marchand
Avec/with : Dana Whittle, Pascal Gemme, Pascal Béland, Marc Maziade, Yann Falquet, Paul Marchand, Gilles Garand, Rachel Aucoin, Sabin Jacques, Gaston Lepage, Line Marion, Simon Riopel, Luc (Ti-Mé) Thériault, Denis Beaudry, Éric Beaudry, Simon Beaudry.
Textes, paroles / Lyrics, liner notes
Télécharger les paroles et textes de présentation bilingues en plus grand format (8-1/2 x 11, 378K PDF). Download song lyrics and bilingual liner notes in easy-to-read, larger format (8-1/2 x 11, 378K PDF).