single post default
Zigue et Les Poules dans Penguin Eggs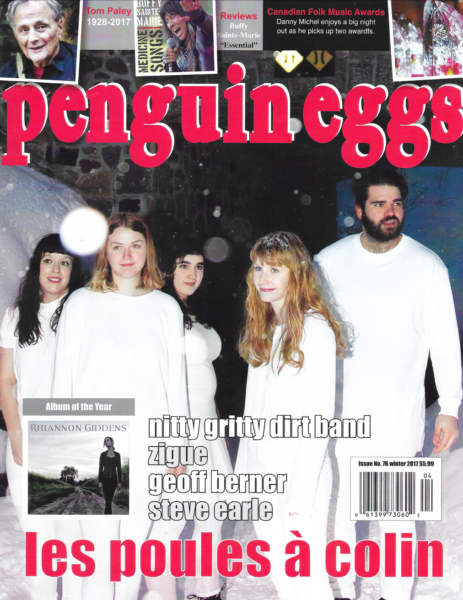 Zigue est fier d'être le focus d'un article (publié en anglais ainsi qu'en français) dans l'édition hiver 2017-18 de la publication folk canadienne Penguin Eggs. Et c'est non seulement Zigue qui se trouve entre les pages, mais nos cher(e)s Poules qui font la couverture. C'est carrément une affaire familiale!
Télécharger l'article en français
Zigue is proud to have been included in the Winter 2017-18 issue of Canadian folk magazine Penguin Eggs, with an article not only in English but also in French. And it's not just Zigue who made it into print – our favorite Poules are featured on the cover. It's definitely a family affair!
Download the article in English