single video
No 82 – Reel à Simon Riopel – Dana Whittle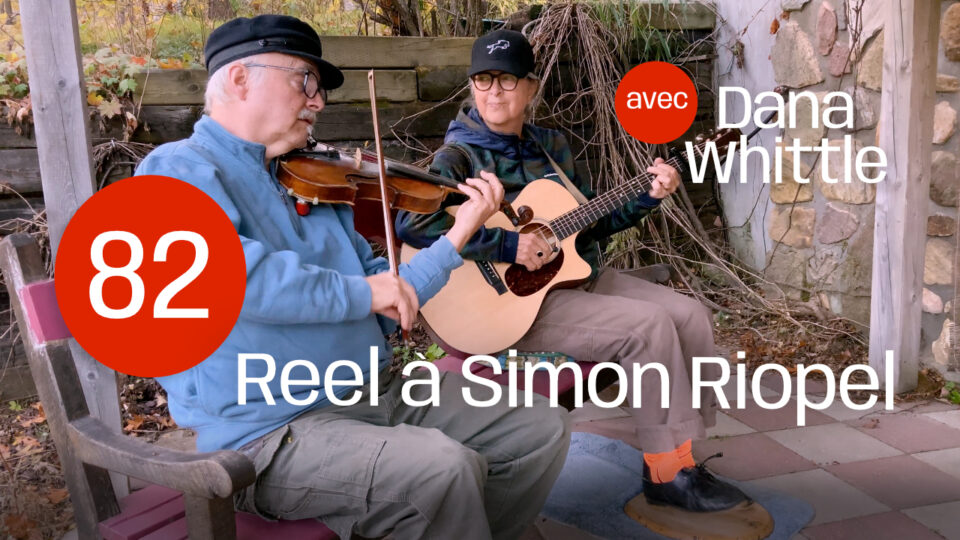 Avec Dana Whittle. Quand les vieux étaient jeunes, jouaient ils déjà comme des vieux? Simon Riopel d'Entrelacs à grandi au sein d'une famille de musique, au son d'une tradition en chanson. On pouvait bien sentir ce lien dans sa manière de chanter, jouer et composer des airs nouveaux. Je lui dédie cette pièce en vielle pour le joli temps passé dans le groupe Ni Sarpe ni branche.
With Dana Whittle. When old folks were young, did they already play like old folks? Simon Riopel d'Entrelacs grew up in a family of music, to the sound of the tradition. You could really feel this connection in the way he sang, played and composed new tunes. I composed this piece for him in "vielle" tuning (open A), in memory of the good times we had in group Ni Sarpe Ni Branche.
MUSIQUE © Claude Méthé. VIDÉO © Vizou / Dana Whittle. Musique thématique avec un petit clin d'oeil à la tradition. Theme music with a nod to tradition.