single video
No 90 – La Nuit de la St-Jean – David Brunelle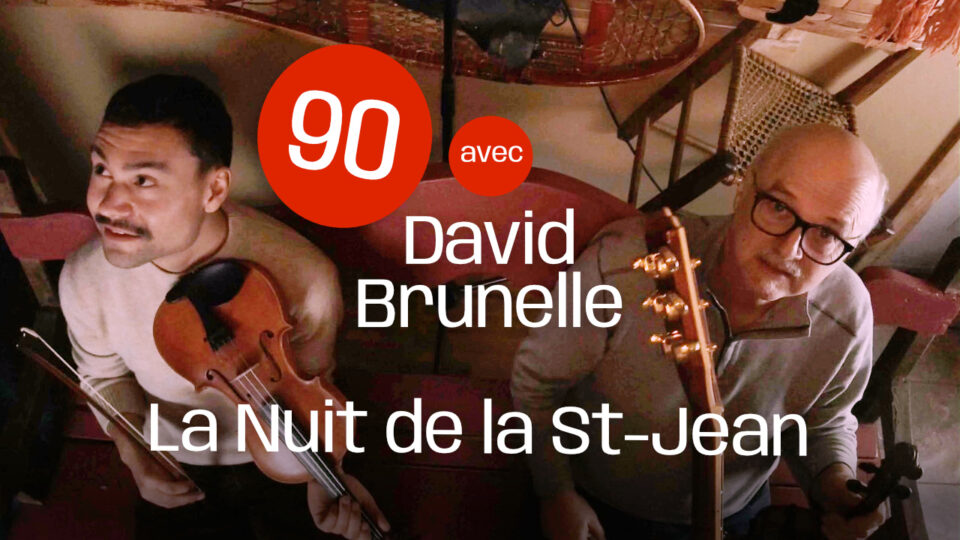 Avec David Brunelle (Dana Whittle, guitare). Une vieille coutume de France veut qu'on allume toujours un feu dans la nuit du 24 Juin, à la St-Jean-Baptiste. Cette pratique remonte à beaucoup plus loin, dans la tradition druidique du solstice d'été, où tous les espoirs sont permis à semer dans une terre fertile pour la récolte à venir. Voilà un air inspiré par la pleine lune de l'été qui arrivera enfin pour nous éblouir autour d'un feu de joie dans le plaisir d'une danse de l'amitié ou la chance de l'amour.
With David Brunelle (Dana Whittle on guitar). An old custom in France is to light a fire on the night of June 24th, St-Jean-Baptiste Day. In fact, this practice goes back much further, to the Druid traditions of the summer solstice, where all hopes for the coming harvest are sown in fertile ground. Here is a tune inspired by a full moon in summertime, alluminating our faces around a bonfire as we celebrate the pleasures of friendship… or even the possibility of love.
MUSIQUE © Claude Méthé.